Maison St-Charles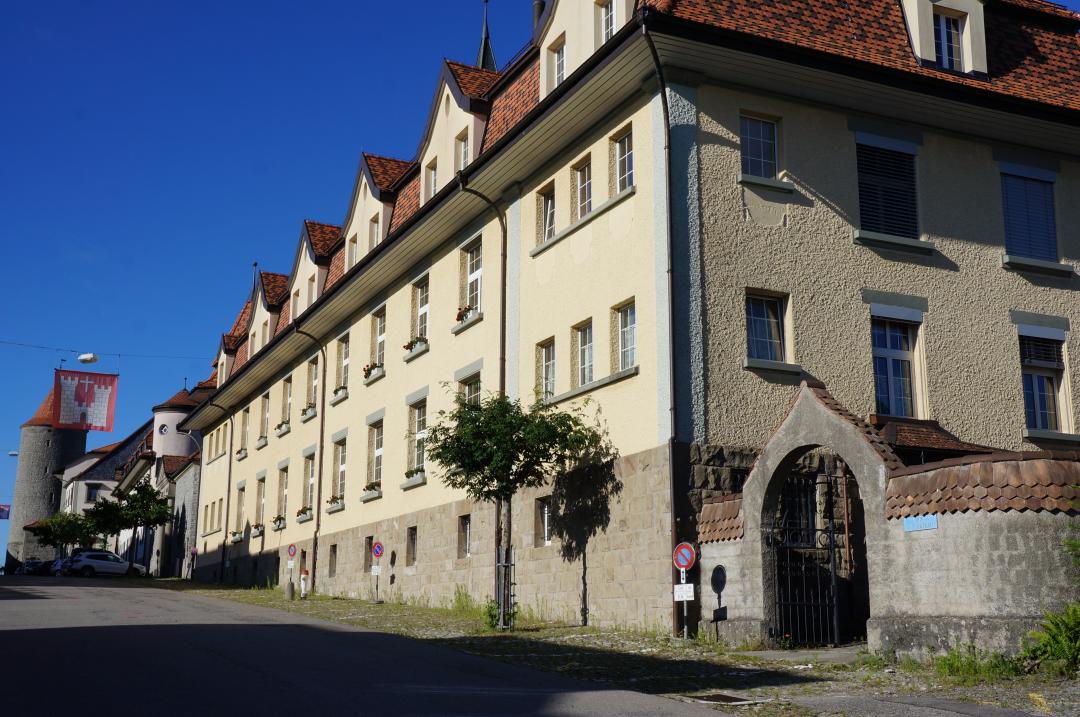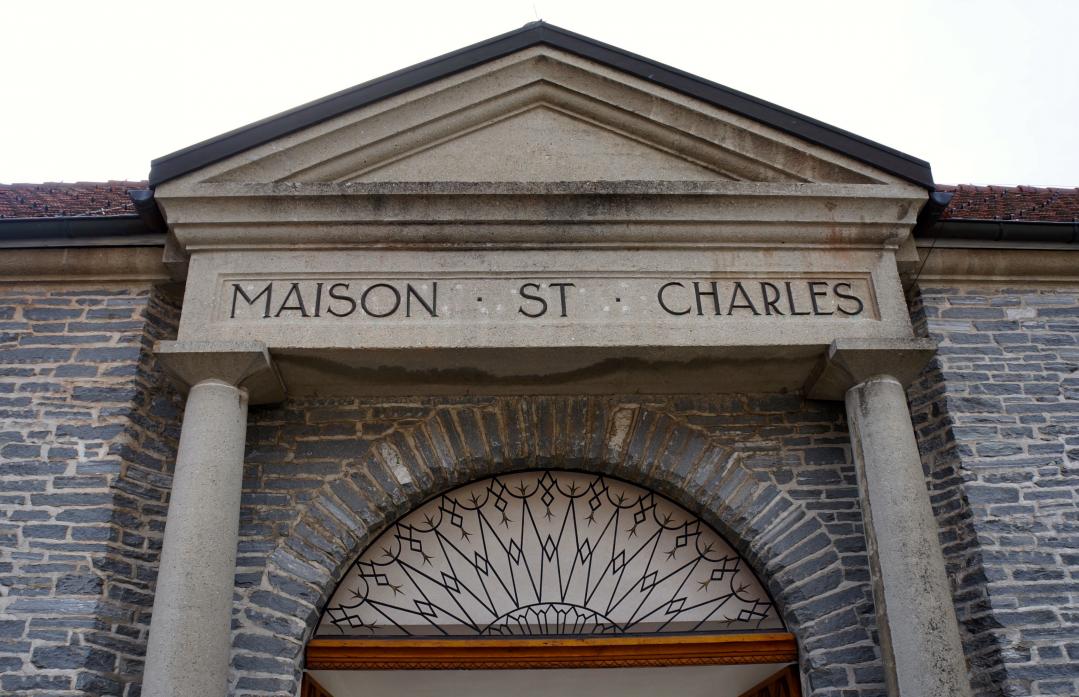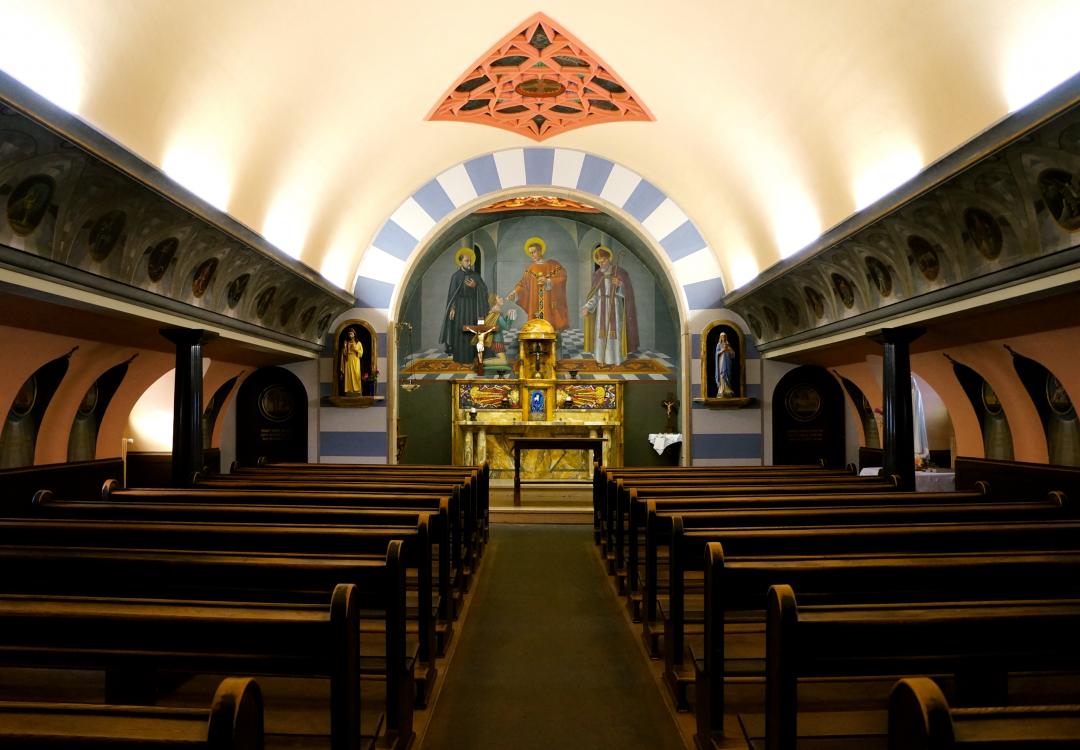 Description
Number 4 of the historical tour
A boarding school was opened here in 1884. The Maison St-Charles was originally a small seminary where priests were trained. The premises are currently occupied by a special school. The decor above the entrance was created by the young Emile Aebischer who would subsequently become the artist Yoki*. In 1928, a local architect, Fernand Dumas*, built a new wing with a chapel in the space under the roof decorated by his friends from the St Luke's group*. The stained glass was designed by Alexandre Cingria* while the mural is by Gaston Faravel.

The youngsters of the town were well advised to behave, for parents threatened to send them there as boarders thus certain young inhabitants of the town were forced to stay there.

*Yoki (Emile Aebischer) (1922-2012) : decorator, landscape painter and glass painter born in Romont. Numerous pieces of stained glass in Switzerland and abroad. Co-founder of the Swiss Museum of Stained Glass in 1981.

*Fernand Dumas (1892-1956) : architect in Romont. Has built numerous catholic churches and transformed numerous sanctuaries in French-speaking Switzerland in a style between neoclassical and modernist architecture. Contributed to the construction of the Miséricorde University of Fribourg.

*St Luke's group: an association of Catholic artists, architects and intellectuals who renewed religious art in French-speaking Switzerland between the two world wars. Founded in 1919, the group includes artists from a wide range of origins and disciplines. It was created by Alexandre Cingria and Fernand Dumas who often met at the hotel Lion d'Or in Romont.

*Alexandre Cingria (1879-1945) : painter, mosaic artist, decorator and primarily a glass painter incorporating spontaneous designs, bright colors and baroque fantasy.
---
Contact
Information
Office du Tourisme de Romont et sa région
Rue du Château 112
Case postale 86

1680 Romont
+41 26 651 90 51
+41 26 651 90 55
info@romontregion.ch
Romont Romont
Rue du Château 126
1680 Romont
---
Useful information
The chapel can be visited on request.