Collegiate church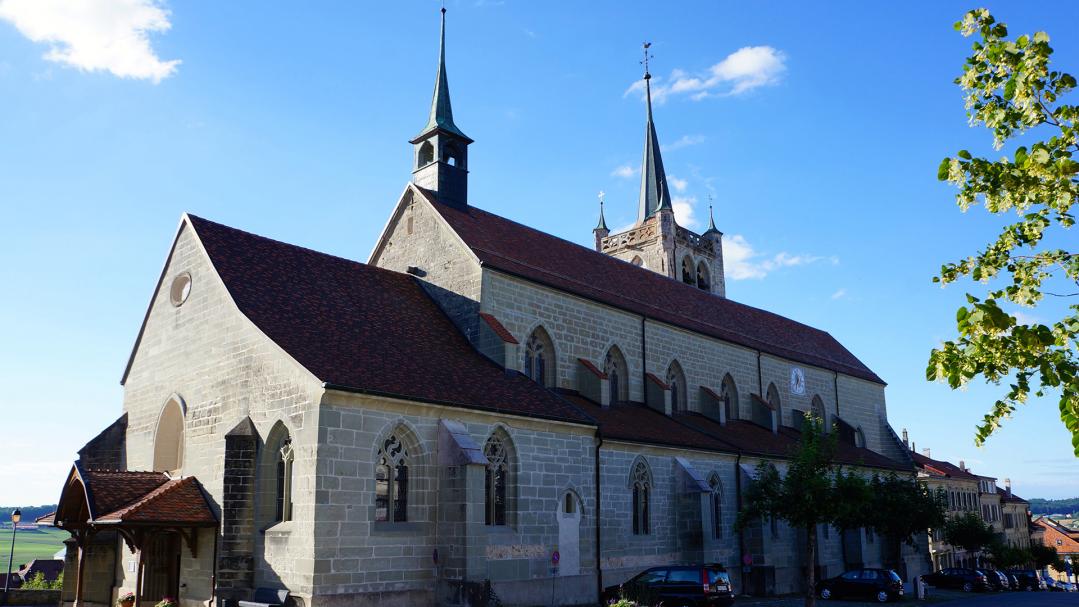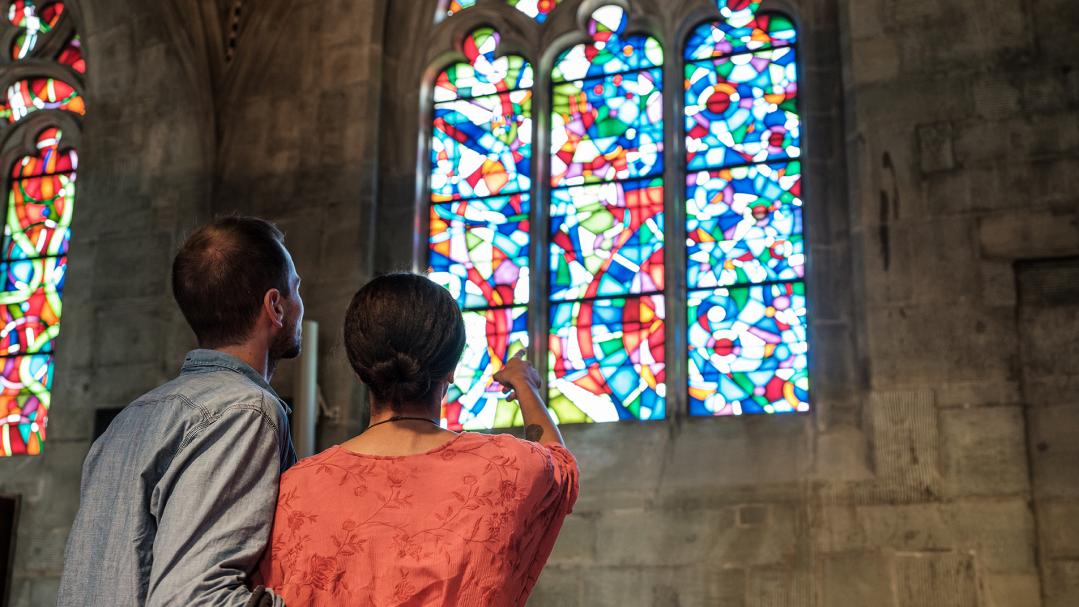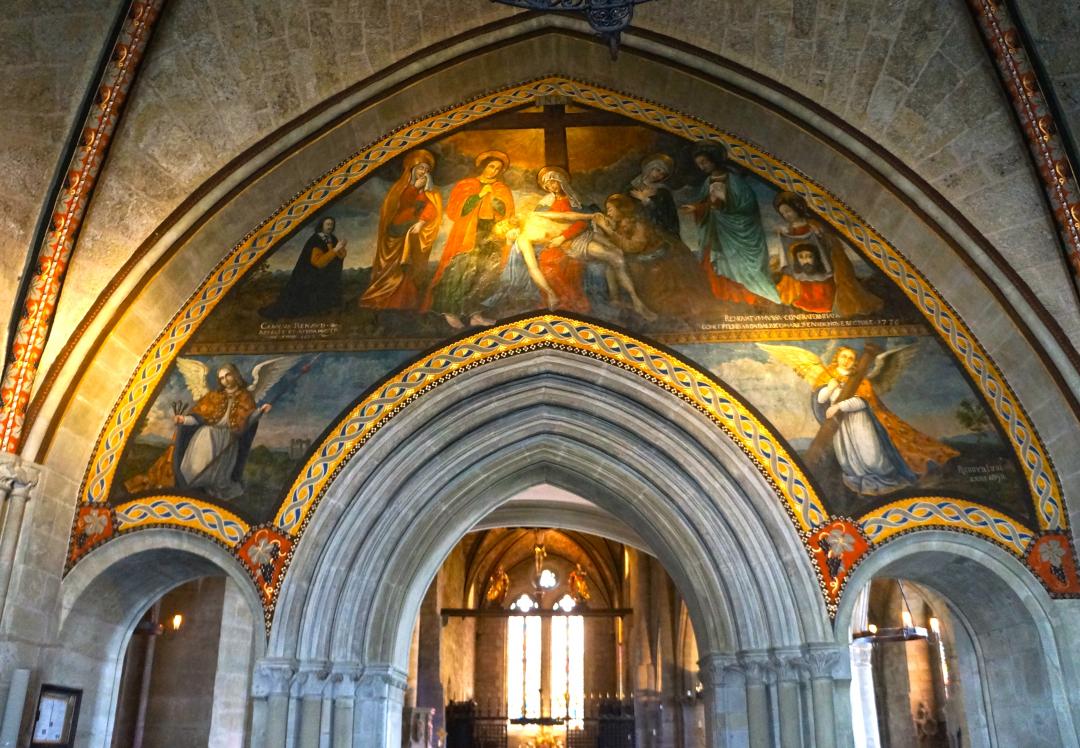 Description
The collegiate church in Romont dates back to the 13th and 15th centuries. It is dedicated to the Virgin of the Assumption.

Number 8 of the historical tour. Stained glasses of the XIVth, XVth and XIXth century, contemporary stained glasses of Henri Broillet, Alexandre Cingria, Yoki and Sergio de Castro
The first church in Romont was consecrated in the 13th century. Destroyed by fire in the 15th century, it was immediately rebuilt using molasse, in a flamboyant Gothic style. It is dedicated to Our Lady of the Assumption.

The stalls, a series of wooden seats reserved for the many members of the clergy at the time, are found in the choir. They were commissioned in 1464 from Antoine and Claude de Peney. They are made from oak and walnut and are remarkable for their decorative detail. The fantastical figures on the lower sections are said to have inspired John Howe for the Lord of the Rings.

The backs of the seats are illustrated with figures depicting the 12 prophets, alternating with the 12 apostles. The prophets can be recognised by luxurious clothing, comprising a cloak, shoes and cap, while the apostles are barefoot and crowned with a halo.

St James can be found on the sixth seat on the right (from the altar). Like the other figures, he can be identified from his characteristic attributes: the pilgrim's staff he carries, and the scallop shell.

The Calvary above the choir grating depicts Christ on the cross (15th century) flanked by the Virgin Mary and Saint John (late 17th century). The stalls were sculpted in 1464. They represent prophets (wearing robes and hoods) and apostles (barefoot and with halos).

To the right of the entrance, the Gate Chapel houses a sculpture of the Madonna and Child dating from the late 13th century.

The collegiate church itself bears a rich testimony to the history of stained glass, boasting superb medieval works on the right, a late 19th century stained glass devoted to the Madonna in the choir, Cingria's twelve apostles (1938) in the high windows of the nave, a Marian cycle by Yoki (1968) in the Gate Chapel and Sergio de Castro's prophets (1981) on the left.

The painted vaulting was designed by Cingria*. However, it was the younger, more agile Yoki* who carried out the work.

*Molasse : a soft rock (grains of sand and siliceous sandstone) which comprises a large majority of the local subsoil, used here as a building stone. It is still quarried throughout the region.

*Calvary : representation of a scene from the passion of Christ through sculptures. The name recalls Mount Calvary where Christ died in Jerusalem.

*Stalls : rows of seats connected to one another in the choir of a church.

*Alexandre Cingria (1879-1945): painter, mosaic artist, decorator and primarily a glass painter incorporating spontaneous designs, bright colors and baroque fantasy.

*Yoki (Emile Aebischer) (1922-2012): decorator, landscape painter and glass painter born in Romont. Numerous pieces of stained glass in Switzerland and abroad. Co-founder of the Swiss Museum of Stained Glass in 1981.
---
Contact
Information
Office du Tourisme de Romont et sa région
Rue du Château 112
Case postale 86

1680 Romont
+41 26 651 90 51
+41 26 651 90 55
info@romontregion.ch
https://www.romontregion.ch/fr/
Collégiale Notre-Dame de l'Assomption
Rue de l'Eglise
1680 Romont